When roaming the Middle Valais in Switzerland you can find several 10h parking lots for your motorhome.
This one is right next to the Sion Airport, about 1 mile off the A9 highway. Fairly quiet during the night, morning commute traffic from 6am.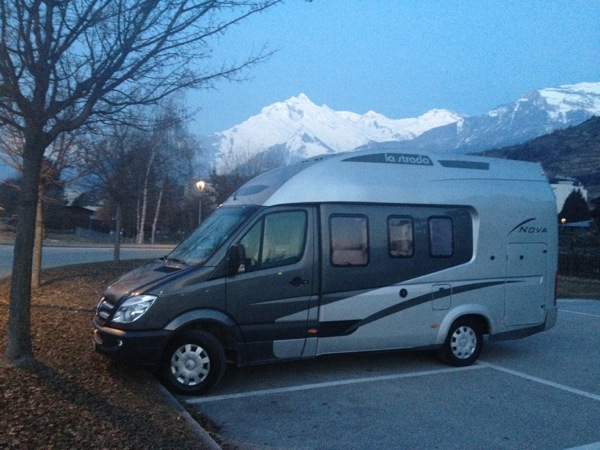 GPS Coordinates:
+46° 13' 23.83", +7° 20' 15.05"